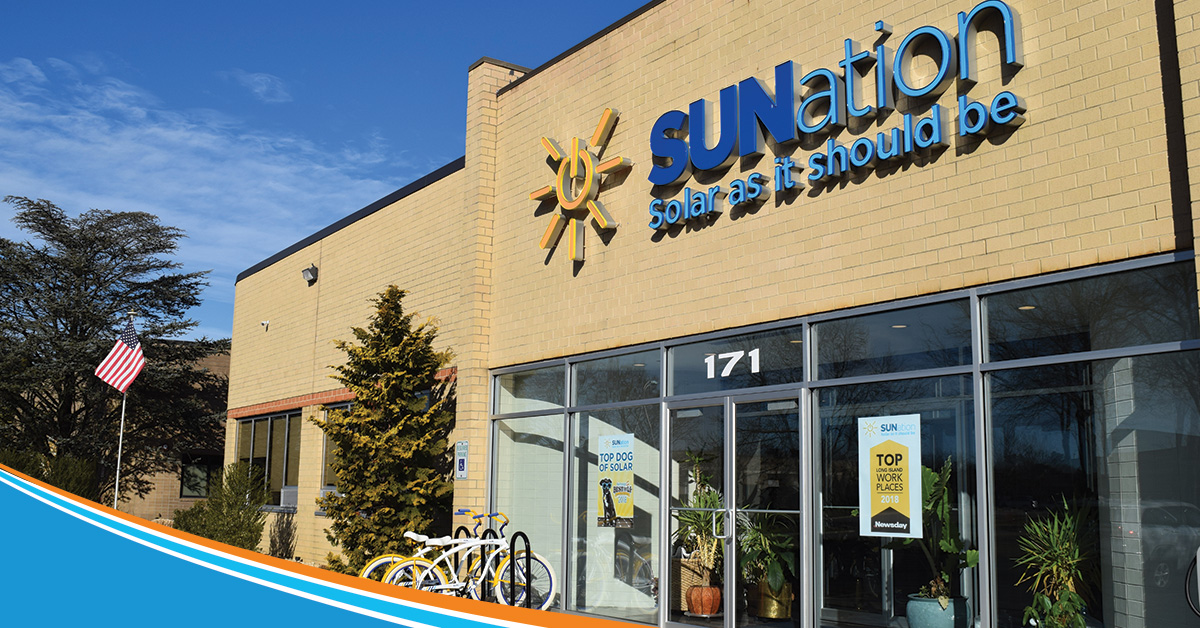 Company
Spotlight:
SUNation
Solar
Systems
Scott Maskin is no stranger to the Town of Islip. He's not only the president and CEO of SUNation Solar Systems, a full-service solar installation company he co-founded 16 years ago, but he's also been an Islip resident for more than 30 years.
And just as solar panels convert the sun's rays into electricity, SUNation's success—the company is a multiyear Bethpage Best of LI winner and was voted 2019's "Best Solar Business," "Best Alternative Energy Company," "Best Green Business," and "Best Environmental Organization"—is powered by the combination of location, culture, and people found within the Town of Islip. Scott shines a light on how it all comes together:

"A strategic location is crucial for service and construction businesses. In 2008, we opened our first SUNation storefront at 1217 Montauk Highway in Oakdale, then we expanded for additional warehouse space in 2010.

Being centrally located between the Long Island Expressway and Sunrise Highway—right in the center of Long Island—the Town of Islip started to become the hub for solar companies by around 2014.

None of them have grown at the rate of SUNation, however. We started with just two workers in 2003 and now employ 164 full-time employees from our 20,000-square-foot headquarters in Ronkonkoma.

In early 2015 we began contemplating an expansion and looked at several properties in Brookhaven. Bill Mannix, Director of the Town of Islip's Office of Economic Development, and his team were eager to keep a vibrant, growing green company in Islip. As luck would have it, we found a suitable location at 171 Remington Boulevard in Ronkonkoma. We received some tax relief and promised to create about 12 jobs in five years. We've exceeded that target by an additional 94 employees in three years!
The core of our demographic for residential solar is homeowners aged 30 to 55, and Islip has an abundance of those. And most of those homeowners are regular folks, like cops, firefighters, and teachers. We've also found great commercial success with local manufacturers and distributors, many of whom are based in Islip.

Islip also fits within the culture of our company, which centers on family and community involvement. With the help of the Town of Islip IDA, we've been able to maintain a strong, 25 percent market share in solar deployment on Long Island. Combine that with our #3 ranking in New York State and #120 ranking in the U.S., and SUNation is the poster child of a successful, growing business based in Islip—thanks to the Town of Islip IDA."