North Atlantic Industries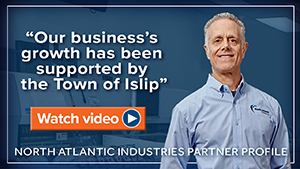 From the time North Atlantic Industries first launched its pioneering aerospace and defense products in the 1950s, the company has seen its horizons expand time and again. One result of this steady growth has been the need for larger facilities, and they've always found their best move was to stay in Islip.
East/West Industries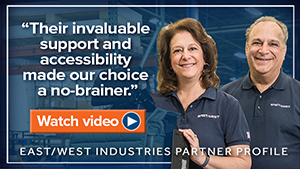 Founded in 1968, East/West Industries is globally recognized for its design and manufacturing of escape, life support, seating and ground support equipment for high-performance military aircraft. When they outgrew their facility in Hauppauge, they were actively recruited by several Southeastern states, including North Carolina, Alabama, and Louisiana.

Through our Industrial Development Agency (IDA), we were able to put together an incentive package that enticed them to decline their out-of-state bidders and make the move to North Ronkonkoma. Through our sales and property tax breaks, we saved East/West hundreds of thousands of dollars that they could reinvest in their business.
Lab Crafters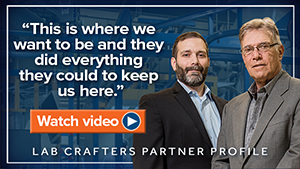 Lab Crafters serves some of the giants of Big Pharma and higher education and is widely recognized for its innovative designs, high quality products, and precision manufacturing of lab furniture. In its over forty years of operation, the business has expanded dramatically, and we have been there to foster its growth.

As Lab Crafters looked to expand from one to two 50,000-square-foot buildings, we developed deals to greatly reduce their costs, with real estate tax breaks as well as a sales tax deal and permit assistance for all the new equipment they needed for their new facility.
Collins Aerospace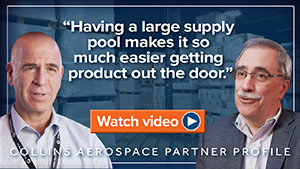 Collins Aerospace is the worldwide leader in aircraft cabin products – from seating and lighting to galley and lavatory systems. When their Lighting and Integrated Systems division was looking to relocate, landing in Islip made perfect sense.

"We manufacture and engineer solutions for the most advanced LED cabin lighting systems in the aviation industry, including the new, color-variable 'mood' designs. The workforce in Islip is rich with the engineering, technical and manufacturing skills we need. We valued the convenience of nearby Long Island MacArthur Airport. Islip provided great support, a solid incentive package, and sales tax relief that helped with acquiring new capital equipment."
– Stephen Scover, VP & Group General Manager
Tri-Link Corporation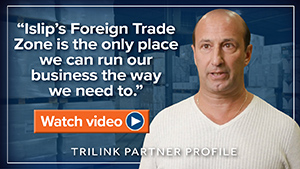 Sip a cocktail or glass of wine in the air and there's a good chance your beverage of choice passed through Islip. Tri-Link supplies those cute, single-serving bottles to almost every U.S. airline. They chose to locate in the Town of Islip Foreign Trade Zone (FTZ) because duty and taxes on the wines and spirits they import can be deferred or eliminated, and customs paperwork significantly reduced.
Why Islip? Ours is the only general-purpose FTZ in the New York metropolitan area not controlled by the Ports of New York and New Jersey, and free from their high operating costs and red tape. Business-friendly Islip is also home to the Hauppauge Industrial Park, the busy Route 454 Corridor, and one of America's most modern regional airports.
"Our business is global, our home is Islip."
– Donald Ambrosio, General Manager
Sartorius Group North America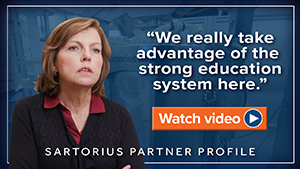 With products from laboratory scales, instruments and filtration equipment to advanced biopharmaceutical processing systems, Sartorius AG has been introducing innovative technologies to the world for nearly 150 years. Looking to expand their U.S. operations, Sartorius chose Islip for a new research and development facility.
"Establishing this R&D capability enables us to respond quickly to the needs of our North American customers. We've had previous experience with the Town of Islip and always found them to be proactive in addressing our needs; this time was not an exception. Their incentive package included a property tax reduction, and a sales tax exemption that substantially reduced the cost of equipping a scientific research facility. And being able to recruit from the highly educated, local workforce helped meet our staffing requirements."
– Mary Lavin, President
CVD Equipment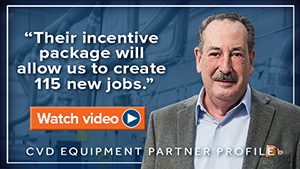 CVD Equipment Corporation designs, develops and manufactures a broad range of cutting-edge process equipment solutions, helping build the systems that advance engine technology, achieve medical breakthroughs and light the world. When the Central Islip company formed a subsidiary to provide advanced material solutions, bids came in from neighboring states and upstate New York for its new headquarters.

We gave CVD Equipment three great reasons to stay right here in Islip: 1) a beautiful 180,000-square-foot facility—just a five-minute walk from their headquarters, 2) a package of state incentives and local tax abatements worth millions, and 3) a deep pool of highly skilled and educated local talent to choose from as they grow their staff.
Disc Graphics, Inc.
Their work graces store shelves all across America, and you likely have more than a few examples in your own home right now. Disc provides major manufacturers and retailers with innovative packaging solutions over a broad range of industries and markets. And while their packages are found in homes everywhere, Disc feels right at home in Islip. They appreciate Islip for its sense of community… quality suppliers… and skilled, dedicated workforce. Disc also values the proactive approach municipal agencies take in addressing their business needs.
Company President Margaret Krumholz puts it this way, "We call; they're here. We always get a high level of attention and creative ideas. We see our own commitment to the success of our customers, mirrored in Islip's commitment to Disc."