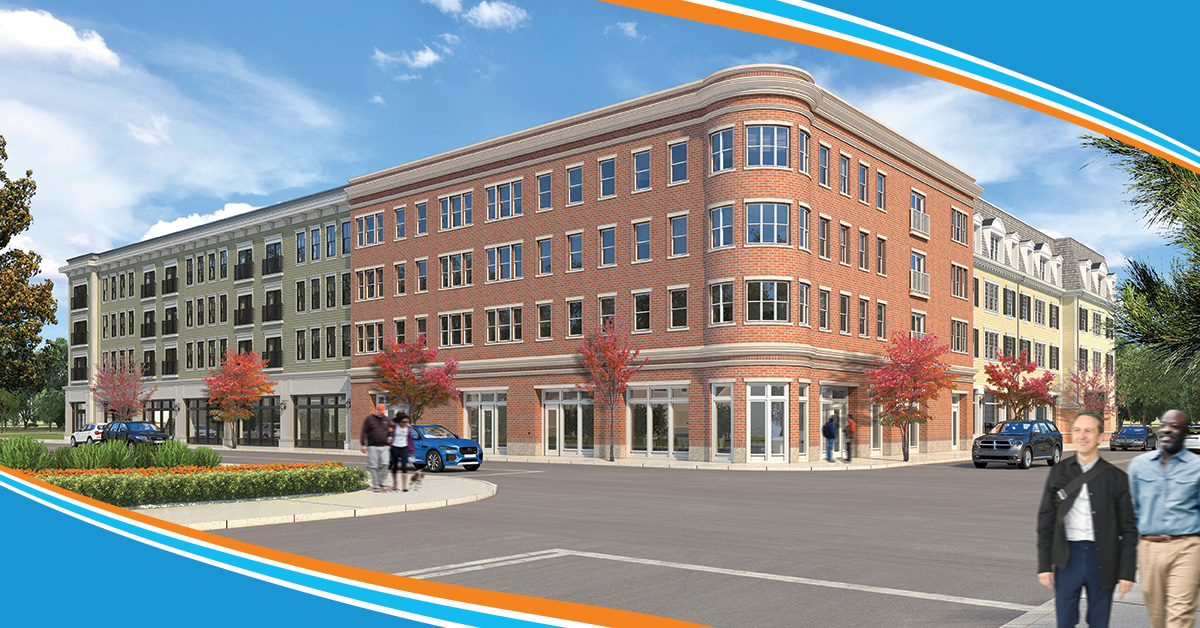 Revitalization
Focus:
CEO
Interview
with
Peter
Florey,
Principal
and
Co-founder
of
The
D&F
Development
Group,
LLC.
Describe your business.

D&F Development, which started in 2002 as a partnership between myself and Leonard D'Amico, is made up of three distinct entities: a development company, a construction company, and a property management company—and we now have an assisted living facility, Carlisle Communities. In Bay Shore, we recently broke ground on a senior independent residence with an LGBT center.
What attracted you to Bay Shore?

About three years ago we were contacted by the Long Island Housing Partnership (LIHP) about a project underway in Bay Shore that involved another developer and the LGBT Network. Unfortunately, that developer became ill and was unable to continue with the project. The LIHP was looking for an alternate developer to take over the project, which is ultimately what we ended up doing.

What was your experience working in Bay Shore and with the Town of Islip IDA?

The Town of Islip IDA was excellent. They provided PILOTs and other benefits to make the project affordable so we could move forward on it.

Bay Shore is experiencing a renaissance right now and we're really excited to be part of that. For many years, the town had fallen on hard times due to a lot of commercial retail leaving the area. Now they're coming back and you're seeing an explosion of very positive development there. You're seeing the shops coming back—and Bay Shore is becoming like many other revitalized areas on Long Island, such as Patchogue, Farmingdale or Westbury. It's becoming a go-to destination.

That means you'd be interested in more projects in Bay Shore?

We would love it. There's still a lot of opportunity in Bay Shore and we'd be very interested in pursuing other projects there. We don't have anything specific in mind at the moment, but if an opportunity presented itself, we would be very interested.