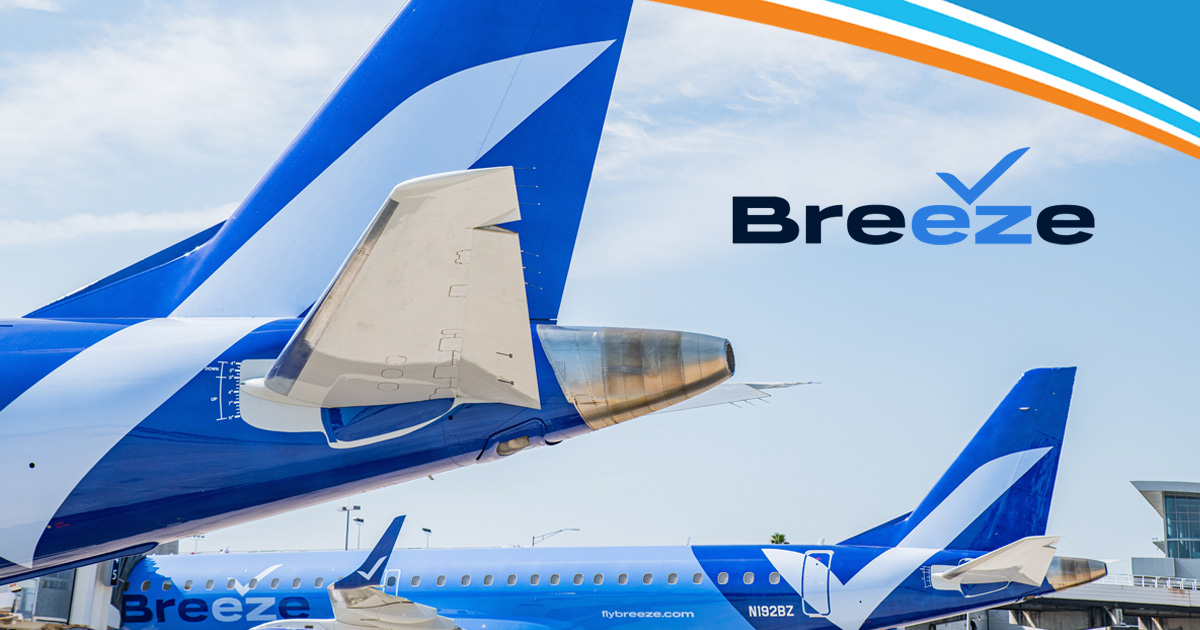 LI
MacArthur
Airport
Selected
as
1st
NY
Airport
for
Breeze
Airways
Long Island is one of the best places in the world to live, but that doesn't mean Long Islanders can't get away every now and then. And now we have two more destinations to consider — Charleston, SC, and Norfolk, VA — thanks to the addition of Breeze Airways at Long Island MacArthur Airport.
Breeze Airways joins Southwest, Frontier, and American as the air carriers serving nearly 3 million customers at MacArthur Airport.  

A recently launched airline with its first flight just this May, Breeze Airways was founded by industry veteran David Needleman, who previously founded four other airlines, including JetBlue. (In an interesting bit of trivia, Needleman also has an "airplane"-related relative: his nephew, Zach Wilson, a quarterback on the New York Jets.)

Breeze brands itself as "The World's Nicest Airline" and focuses on routes to cities most other airlines don't service. Earlier this month, Town of Islip Supervisor Angie Carpenter joined other Long Island business and community leaders in welcoming Needleman and Breeze to MacArthur, its first airport in New York State.

Flights from MacArthur Airport begin on February 17, 2022.
Contact us today to find out more about all the business-friendly benefits offered by the Town of Islip IDA. Call (631) 224-5512 or email ecodev@islipny.gov