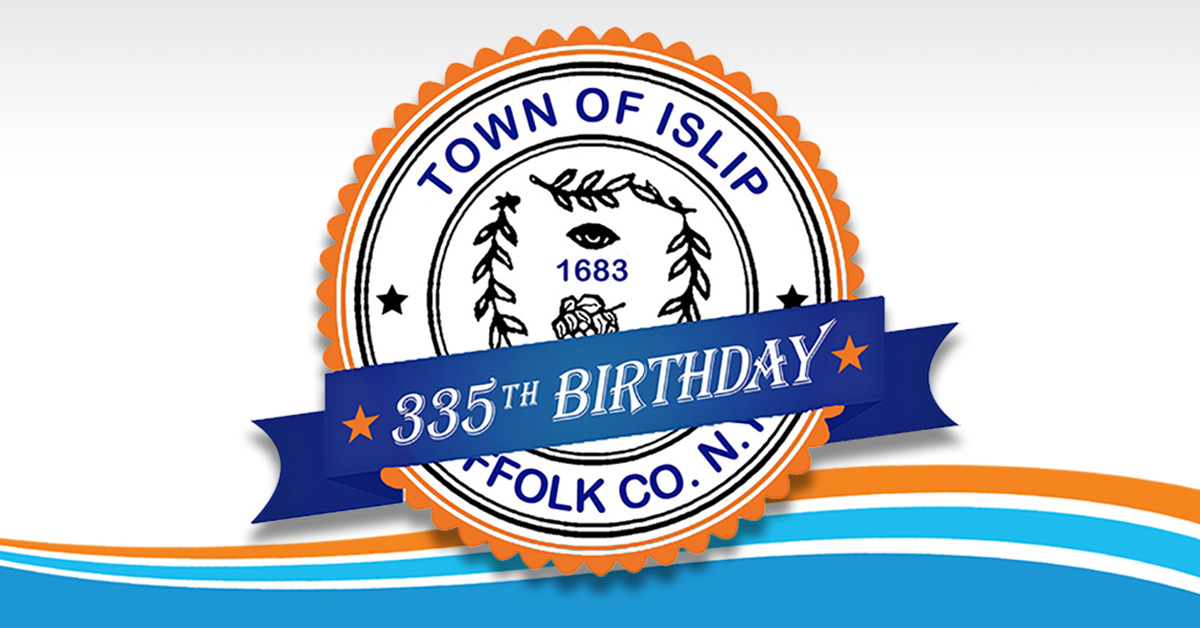 Local
Businesses
Join
Town
of
Islip
In
Celebrating
our
335th
Birthday
Back when Long Island was undeveloped farm country, the Town of Islip was founded by William Nicoll in November of 1683. Now, 335 years later, our beautiful town is thriving and has grown to be the third largest township in all of New York State. In our year-long birthday celebration (you'd celebrate all year long too if you were 335 years old) of our beautiful town that brings industry and a bustling community together, many local businesses have participated in the celebrations with special offerings, especially many of our local restaurants.
Back in May, Sayville and West Sayville restaurants banned together to put on some incredible offers that were worth celebrating! Local eateries and businesses offered specials as low as either $3.35 to celebrate the 335th anniversary or $16.83 in honor of the years 1683 in which our township was founded. The event was so successful, other towns joined in to host their own Restaurant Month events throughout the summer ending in October offering the same $3.35/$16.83 promotions.
In August, Islip and Holbrook supported the 335th birthday celebrations with their own Restaurant Month, and some local businesses joined in, too. Participants included Bubba's Burritos and Maxwell's as well as small local shops like Eyes on Main and Doodle Dog Graphics in Islip and Mama's, Karvers and Taste of Asia in Holbrook, among others.
If you've missed out on any of the celebrations to date, don't worry. There's still plenty of time left this year to celebrate our town's tercentury era and support local businesses.
In September, restaurants throughout Bay Shore, Brightwaters and West Islip will be participating and in October, restaurants in Oakdale and Bohemia will join in as well. Keep your eyes peeled for participating restaurants around town and on our Facebook page.
Local business involvement in our year-long celebration of our town is a true testament to the connection business has to its community here. The Town of Islip is not only a great place to start or grow a business, but it's also a wonderful place to start and grow a family.
For more information about what the Town of Islip has to offer, contact Bill Mannix at 631-224-5512 or Email ecodev@islipny.gov