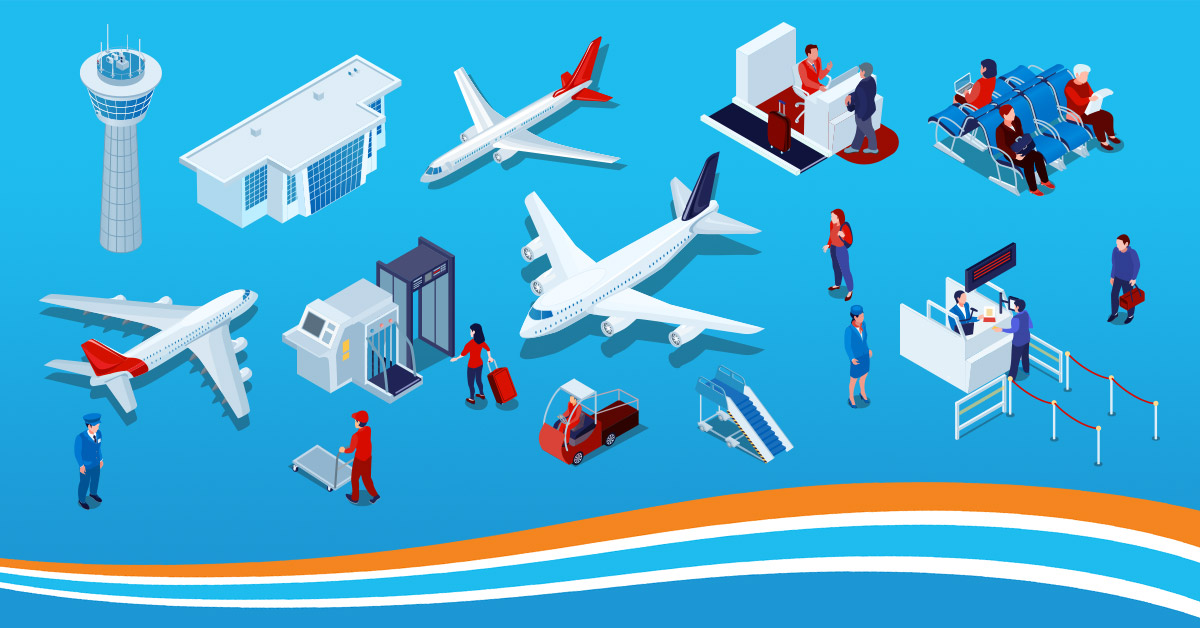 LONG
ISLAND
MACARTHUR
AIRPORT:
ISLIP'S
CONNECTION
TO
THE
WORLD
Big convenience for business - on par with JFK & LGA. Business professionals know the phrase, "location, location, location" and it's importance to building a thriving, successful business. But what about a particular location makes it more attractive? In the Town of Islip, there are a few gems in the area that are particularly beneficial to a variety of businesses, especially those in the aerospace industry interested in relocating or expanding to an area with the assistance of an IDA that has been credited by Newsday as one of the top IDAs in all of New York State. 
Business Travel Perks
One particular gem that calls the Town of Islip home is MacArthur Airport which is one of the top 110 airports in the country and is owned and operated by the Town of Islip. MacArthur is considered to be on par with other regional and international airports (John F. Kennedy International and LaGuardia) without the congested airspace of airports adjacent to the city. This means that flights from MacArthur have a lower cancelation rate and exceptional on-time performance.
MacArthur even offers TSA PreCheck, a security benefit that makes travel—especially for frequent business travelers— less stressful by allowing its trusted members to dash through security without removing laptops, shoes, belts, jackets or liquids from their carry on luggage. On an average day, 5,000 people fly out of MacArthur and when time is money, TSA PreCheck is an excellent benefit for on-the-go executives.
MacArthur Airport is conveniently located in the middle of Suffolk County, just 50 miles outside of Manhattan and about 65 miles west of Montauk Point and offers direct and connecting flights to all major US cities via American Airlines, Frontier and Southwest. 
Shipping and Trading Benefits
Conveniently, next door to MacArthur Airport is the Town of Islip Foreign Trade Zone #52. This zone was dedicated to help international corporations conduct and grow their businesses in the region. Global companies can use the zone to reduce costs associated with the import and export of goods to foreign countries with the help of the Islip IDA.
For More Information About Resources Available to Business in the Town of Islip Contact Bill Mannix at 631-224-5512 or Email ecodev@islipny.gov